The information provided is intended to help you make a very critical decision. You are considering selling one of the largest assets you own. Please take 10-15 minutes of your time and evaluate what our team can do for you versus any other means of selling your home. Should you hire an acquaintance that just puts your home on the web? Sell it on your own? Or hire a top team of professionals with a proven track record of marketing & selling hundreds of properties just like yours? I trust the following information will help you make this decision with ease.
Not all Realtors are Created Equal…
MV Real Estate Group is a dynamic mix of experience and ingenuity. With 20+ years of combined real estate experience, we have consistently achieved exceptional results for our clients in all types of markets. We are a youthful & creative team and part of our success can be attributed to our willingness to try new and original ways of getting extraordinary results. You can be confident that the advice we provide is relevant for today's market, and will give you the advantage over the competition. You are selling one of the largest investments you will ever have – ensure success by investing the time to hire the right team to represent you and make certain you end up with the highest return on your investment.
 Danny Greene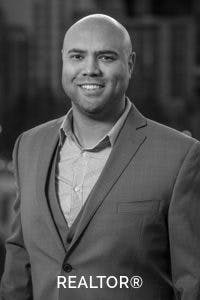 I was born & raised in Regina, SK, and have called Calgary home since 2010. Having lived in Regina most of my life and spending a couple of years in Vancouver, I was unsure about the move to Alberta but instantly fell in love with the work-hard-play-hard city of Calgary and the mountains on its doorstep. Calgary has been an incredible city to grow my career and family.
Fresh out of university, I first became involved in Real Estate as an investor before transitioning to Real Estate as a full-time career. I am proud to say that I have been working in the Real Estate industry throughout Western Canada servicing buyers and sellers of all types of properties since 2008. I am passionate about helping people attain their next home and assisting investors to get above average returns through Real Estate Investment. I work hard to provide unparalleled quality and depth of market information to implement and negotiate strategically sound Real Estate decisions for my clients.
I am a member of the Calgary Real Estate Board (CREB) as well actively involved with Canada Real Estate Investment Club (REIC) and the Real Estate Investment Network (REIN). I am also a lifelong learner and recently completed my certificate in Real Estate Development through the University of Calgary in 2018 to further both my own knowledge in this area as well as service my clients better.
I pride myself on cultivating strong relationships with my clients and other industry professionals to make the buying or selling experience as easy as possible. I feel that my communication throughout the buying or selling process sets me apart from the crowd and I work tirelessly to ensure my clients are happy every step of the way. A commitment to customer service and professional excellence are the foundations of my business.
These days, most of my spare time is spent raising my young family in the community of Rutland Park in SW Calgary. I also enjoy staying active within the community as a member of the Canadian Progress Club, and exploring my own backyard and the world-at-large.
Matt Verity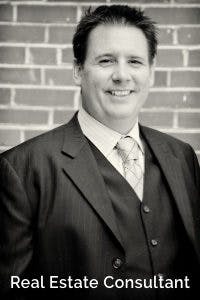 Matt Verity has been a full time professional Real Estate agent since 2002.
During this time he has developed a unique team approach that guarantees your needs are handled immediately and your home sells quickly and for top dollar! Through Matt's leadership he is able to coordinate and oversee all facets of your transaction so that your home sale or purchase goes smoothly from beginning to end; we firmly believe that life can be stressful but selling your home shouldn't be. Unlike most successful realtors Matt believes in personally taking the lead on every transaction; you get one on one service from him and you're not passed off to another team member once you have listed with us.
Winner of the 2012/2013 Calgary Choice Award for Real Estate Professional
Top producing agent since 2002.
Awarded Top 1% in Canada 2008, 2009, 2010, 2011 & 2012
Multiple recipient of the coveted MLS Million Dollar Club Award.
Recipient of numerous awards including Pinnacle Award of Excellence, Chairman Award, Director Award & Masters' Award.
Remax Executive Club Award, Platinum Club & LifeTime Achievement Award
Has been featured in many TV, radio and print exposés about real estate including CBC news, CFCN news, and is featured in 'Profiles of Success' magazine.
Ella Shanemae Fungot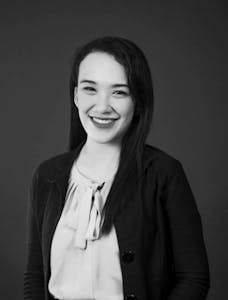 Ella is dedicated to her work. She's the one who is attending to all the details of listing and selling your home which allows Danny and his buyers' specialist to focus more on their time locating buyers for your home. Ella handles different kinds of transactions; from entering your property into the MLS to keeping in continuous contact with you through to the closing of your home sale. Ella is a professional who makes certain that your transaction is managed with care and attention to all the aspects of the process. She also interacts with other agents, seeking feedback from showing your home and provides you with weekly Activity Reports about the outcome of the showings and other events. Through Ella, you remain in constant communication with Danny even while he's on the field, engaged in promoting your home to buyers.